Staff Development
What do we do?
Sentio are specialists in the design of positive and sustainable staff development programs for the education sector. Sentio consultants work alongside educational leaders to develop comprehensive processes that focus on building the capacity and adaptive expertise of teachers and academics in innovative, engaging and collaborative ways. 
How do we do it?
Sentio Education utilises inquiry, wellness and relationship based frameworks to identify effective staff development strategies.   Our approach focusses on empowering educators to enhance their professionalism including the key attributes of relational trust and accountability.
Sentio provides the support, tools and strategies for educational leaders to engage their community in five important phases: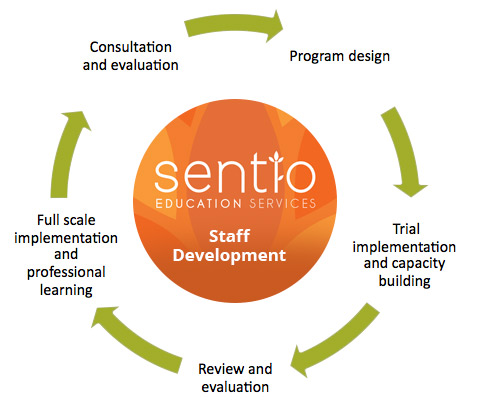 Sentio staff development services include:
Review of current practice
Staff consultation  services
Program design
Customised professional learning
Trial implementation support
Policy development
Program evaluation.
Contact us to discuss your requirements at: [email protected]
Sensing, Experiencing, Perceiving, Understanding
Looking for something?
Search our website to help you refine your search.